How to put your dog to bed in winter
Find a nice big roll of polar fleece.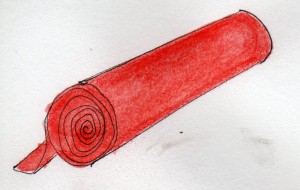 Ask them to snip you off a small piece. Take it home and measure your dog from stem to stern. Cut your coat according to your cur.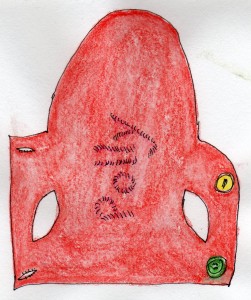 Cut four holes, two quite big and two very small. Sew on two buttons. Cotton calligraphy is optional. Call your dog. Button the coat into place. Alternatively, you can do up the buttons first, then pull it on like a jersey.
Let the dog out one last time while you clean your teeth.
Tell her to go to bed.
                                                                                  Tell her she's a good girl.
You may now safely turn off the heater and go to bed yourself.